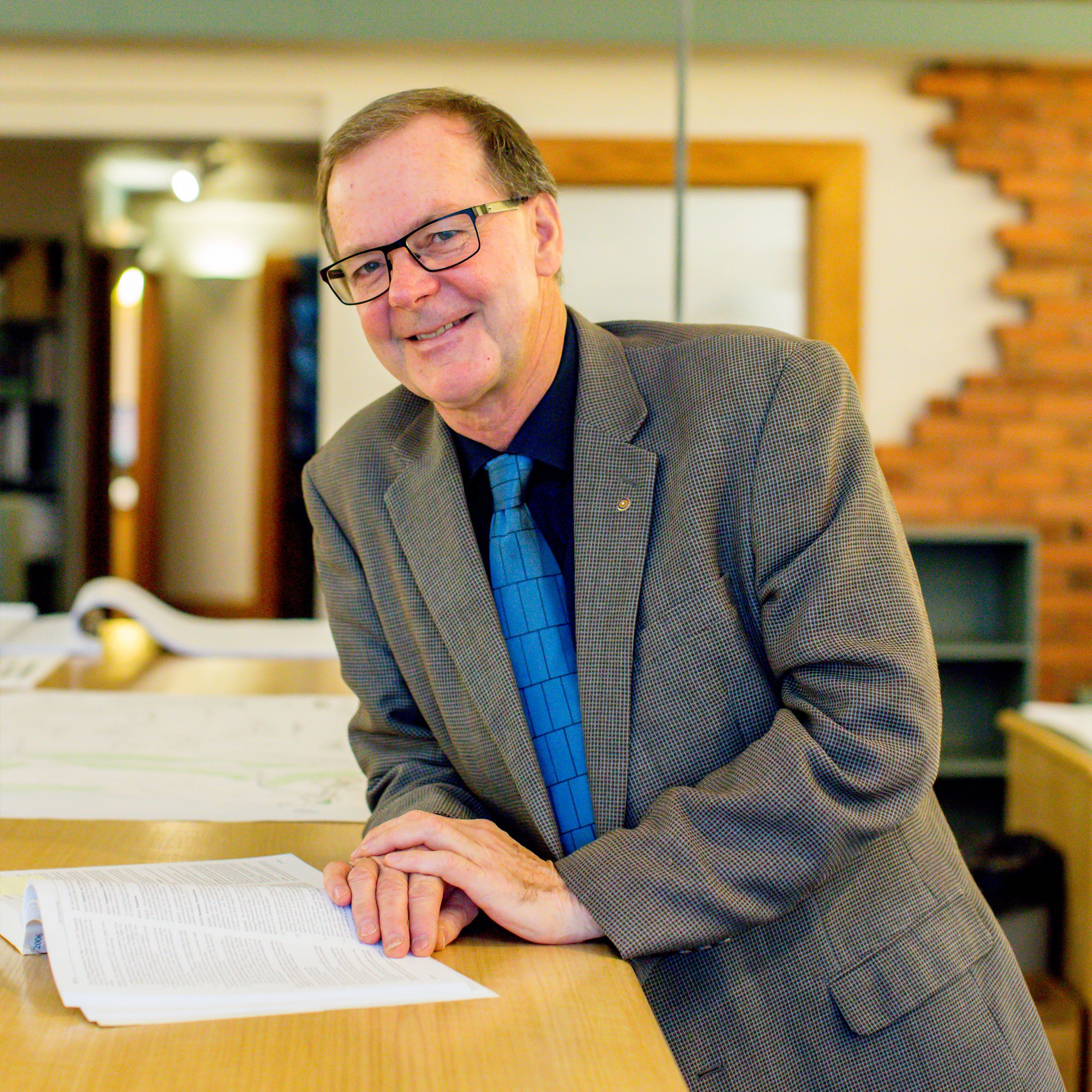 John Stephenson
Partner
B.Arch., OAA., MRAIC
John has over 35 years experience in the practice of Architecture. Prior to this partnership, he was an architect with Kuch Stephenson Architects for 15 years, and with Graham Bacon Welter Architects & Consulting Engineer 6 years. Before relocating to Thunder Bay in 1980, he focused on urban design, non-profit and cooperative housing projects in Toronto.

John has extensive experience with housing, care and treatment projects which cross the full continuum of care for seniors. His portfolio includes many restorations and adaptive re-use of heritage buildings, and educational and commercial building projects.
John's experience with large publicly funded institutional projects in Northwestern Ontario has given him the ability to effectively manage the process of design, decision making and approvals by a wide variety of public and regulatory agencies.
John currently serves as the President of the Ontario Association of Architects (OAA).
View CV